MONDAY 30 MAY
Morning: Leadership workshops (optional)
Afternoon: Beginning of the Women in Tech Global Summit at the Pullman Paris Eiffel Tower hotel with peer–to-peer and round table sessions.
Speakers may also be asked to speak or attend the Masterclasses held at the Sorbonne University as part of the Global Summit.
Evening: Women in Tech® Global Summit Opening reception at the US Embassy's Hôtel de Talleyrand, Place de la Concorde.
TUESDAY 31 MAY
Full day: Summit at 3 Mazarium, Paris 6ème
Evening: Gala dinner at the Pullman Paris Eiffel Tower
WEDNESDAY 1 JUNE
Morning: Station F visit and Business meetings with French ecosystem stakeholders
Farewell lunch
Afternoon: Outreach session with high school students. (Optional)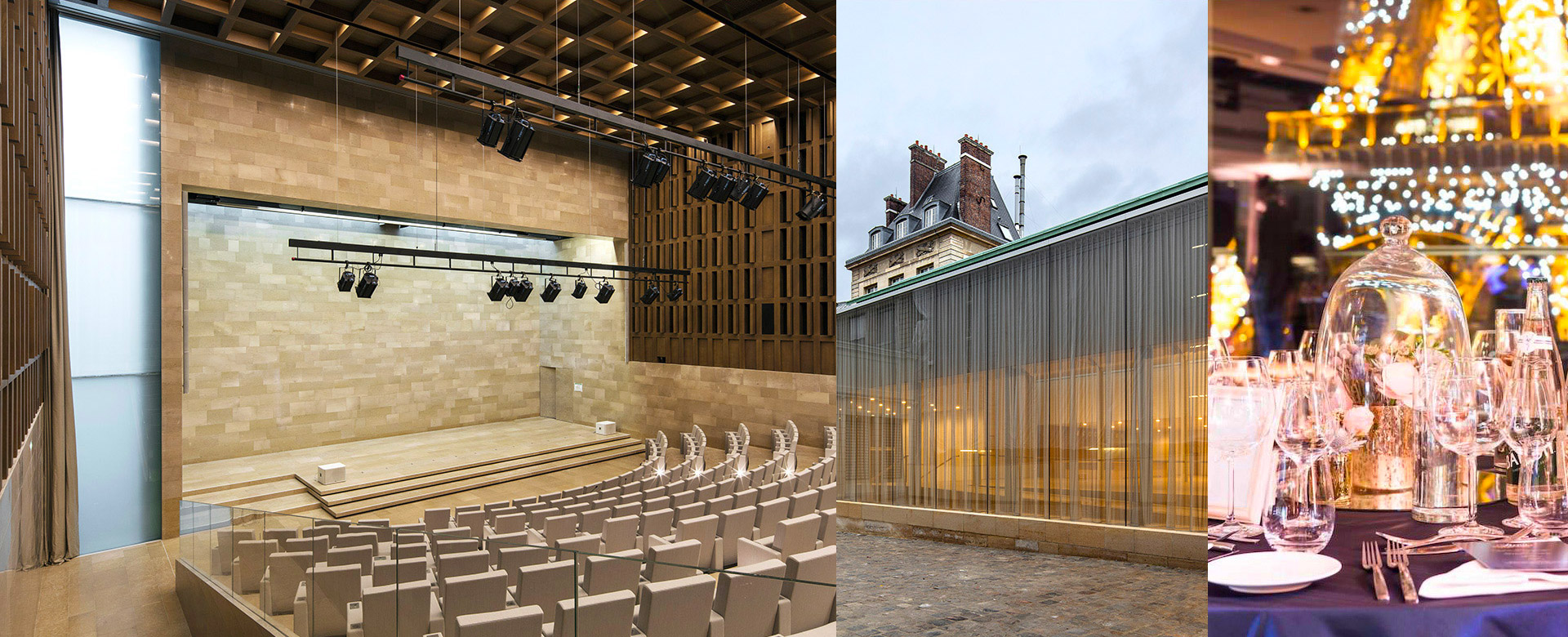 Humanitarian Panel
Digital Displacement
Access. Applications. Autonomy.
Forced displacement and the refugee disaster are two of the fastest growing humanitarian crises. People are often stranded with no ability to contact their families, no means of reestablishing their identities and no way to achieve independence from aid organizations. This panel addresses the global concern of the forcibly displaced and explores how technical solutions can provide access to the digital world and secure systems to aid refugees in gaining their autonomy.
Women in Government Panel 
Wonder Women
Strength. Strategy. Solidarity. 
This is time of global dichotomy for women, particularly in government leadership roles. The female leaders of the world are leading their nations through incredibly difficult and sensitive crises with determination, sophistication and compassion. Learn how they remain strong in the face of adversity, their strategies for achieving equity for women in government and how they are coming together in solidarity for women still struggling for a seat at the table. 
Future of Innovation for Women 
Innovation Icons
Cities. Cultures. Commitments. 
Women make up approximately 50% of the global population, yet their design contributions to urban development and information communication technologies (ICT) are underwhelming in the amenities and technology that surrounds them. From city and community planning to crash test dummies, explore the ways women can change the world when they have the education and skills necessary to design an accommodating environment. Women have adapted to technology designed by and for men. Discuss how women are uniquely positioned to innovate for an equitable future. 
Space Panel
Striving for STEM
Equality.  Empowerment.  Innovation. 
Using space as a means to empower women, promote gender equality, and encourage young women and girls to pursue careers in science, technology, engineering and math (STEM), as well as in innovation and exploration.  Learn about the key unique experiences, challenges, successes, skills and advice for empowering women to fully participate towards the goal of achieving gender equality in future space-related STEM, innovation and exploration activities. With human exploration of Mars on the horizon, new technologies are needed to send humans farther into space. Participants will discuss their role in this endeavor, new technologies being created, the significance of landing the first woman and first person of color on the Moon under the Artemis program, and the lasting impact on future generations. 
Health Panel
Food Systems on Fire
People. Planet. Economy. 
The devaluation of food quality may very well be at the nexus of health, climate, economic stability, and even national security. With competing trends of obesity and starvation, scarcity and waste, the nutrient value of our food supply is deeply implicated in the longevity of the planet. Learn how disruptions in our macrobiome and the biochemical expression of food have sparked a cycle of pathogenic imbalance and an increase in chronic health conditions, and how food waste in an unstable system has engendered a global rise in malnourishment. 
Youth Panel
Visionaries for the Future
Today. Tomorrow.
Today's youth are our future and their decisions impact tomorrow's successes. They are visionaries, entrepreneurs, activists, humanitarians and artists! They are engineers, scientists, the next generation of pioneers and more! They are problem solvers and creative thinkers, developing tomorrow's technologies today! They create jobs and opportunities for others by pursing their dreams and passions. 
They use their voice to speak for those who have been silenced, marginalized or have not yet found their courage. They push for equality; they fight for change. Today's youth are not afraid to take their seat at the table or grab a chair and make space. Panelists will discuss how they're making their mark on the world, and how we can empower the voices of the future and enable the next generation of explorers.