Under the High Patronage of
Mr Emmanuel Macron
President of the French Republic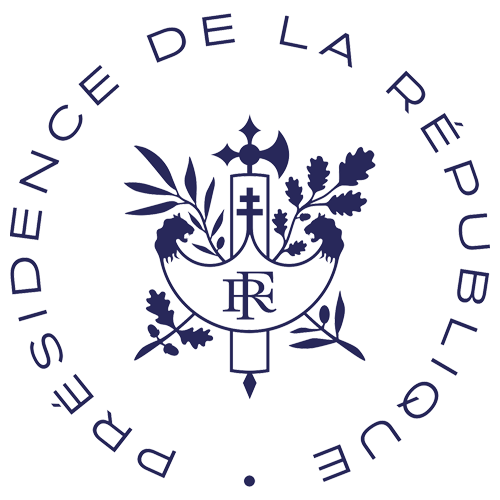 TENTATIVE AGENDA DAY 2: TUESDAY 23 MAY 2023
Rise & Shine: Welcome Coffee
MC's:
Hwalani Mabasso, Provincial General Manager, ABSA Group
Kirsty Charleson, Microsoft EDC Advisory board and D&I lead
Lieke Lamb, Women in Tech Netherlands Chapter Ambassador
Welcome
Ayumi Moore Aoki, Founder and CEO of Women in Tech® Global
Jean-Noël Barrot, French Minister Delegate in charge of Digital Transition and Telecommunications
Marie-Pierre Rixain, Member of the National Assembly of France
Breaking Barriers: Empowering Women in Tech and Innovation Entrepreneurship
Fany Ruin, President CCI Amiens-Picardie, 1st Vice-President CCI France
Sophie Iborra, Vice-president of the CPME National in charge of the place of women in the economy
Amelia Lakrafi, Member of the French Parliament
Laeticia Farine, Journalist & moderator Europe 1
The Dark Side of Social Media: Exploring the Weaponization of Information
The panel will examine the ways in which social media has been used to manipulate public opinion and spread disinformation. In recent years, we have seen how social media platforms have been weaponized to influence political campaigns, polarize public opinion, promote intolerance, and undermine democracies.
The panelists, including experts in social media, DE&I, cybersecurity, and disinformation, will discuss the impact of the weaponization of information on society and democracy. They will share insights and trends into the tactics used by those who seek to spread disinformation and manipulate public opinion on social media. The panelists will also discuss strategies to combat disinformation and promote media literacy, including the role of policymakers, tech companies, and civil society.
Aliza Tamir, Chief Marketing Officer at Start-up Nation Central
Annabelle Jenisch, Member of the Management Board at TLGG
Tony Hobley, Chief Diversity, Equity & Inclusion Officer at OPMG
Corrida Yokley, Sr. DEI Manager at Amazon
Selma Neves, Director of Sales at ASA (Airports and Airspace Security)
Moderator: Carolyn Stebbings, Chief Operating & Inclusion Officer, RAPP
Fireside Chat: Revolutionizing Education through Technology
Mila Semeshkina, Founder and CEO at Lectera.com
Nadia Mannell, Director of Cardano Foundation Academy, CSO Women in Tech® Global
Art Performance
Impact by Sophie Courtin
Planting the Seed: How to Pick the Right Ecosystem for Your Startup to Thrive
Join us as we explore the key elements of a successful startup ecosystem and how they can impact the growth of your business. Our expert panel will offer practical advice for early-stage founders and those considering starting a business, covering topics such as acceleration programs, investment opportunities, communities and networks, overall business environment and much more. Drawing from the thriving startup ecosystem in France, we'll examine what makes it attractive for founders and investors alike, and provide insights on how to fully benefit from a flourishing ecosystem.
Koussée (Makhamat) Vaneecke, CEO at EuraTechnologies
Raphaele Leyendecker, Managing Director at Techstars Sustainability Paris
Leanne Robers, Co-founder She Loves Tech
Selena Souah, Founder and Chairman, RevolutionAir
Moderator: Darya Kamkalova, Founder and Podcast Host of Venturing Women
Women's Health: Exploring the Latest Innovations in Fem Tech
Dominnique Karetsos, CEO & Co-Founder | Healthy Pleasure Group
How can we foster affordable and accessible digital opportunities for everyone by 2025?
Claude Dyer, Programme Lead & Digital inclusion, World Economic Form at The EDISON Alliance
Melda Akin, Founder & Managing Director at D14 AI
Fernando Cabral, Managing Director at FS-360 / Djassi Africa
Isabelle Mauro, Director General at GSOA
Stephanie Bretonniere, Founder and CEO, WE IMPACT.WORLD
Moderator: Love Charmaine Uychoco, Founder and CEO at The Global Women Empowerment Summit
Fireside chat: Rewiring Health Systems: Transforming Healthcare for the Future
The panel will explore the role of technology and innovation in transforming healthcare systems for the better. With the advent of new technologies such as artificial intelligence, telemedicine, and wearable devices, there is a growing opportunity to improve the quality, accessibility, and affordability of healthcare.
Delphine Icart, CEO at Healthanea by AXA
Moderator: Florence Gaudry Perkins, Founder and CEO at Digital Health Partnerships
From Cash to Crypto: Advancing Financial Inclusion in the Digital Age
Panelists will explore the potential of digital technologies to improve financial inclusion for individuals and businesses. As more financial services move online, there is a growing opportunity to expand access to financial products and services for underserved and marginalized communities.
Panelists
Garance Wattez-Richard, CEO of emerging costumer at AXA Group
Blanca Ferrero Rodriguez, Global Head of Open Banking at Adyen
Francis Barel, Director Paypal France
Moderator: Anna Raafat, COO Accredius
Art Performance
Duet by Sophie Courtin
Stand up to Stand out
Kathryn Rose, Founder and CEO GetWise
Women in Tech® Europe Highlights
Pitching Competition WITH LOVE
By Women in Tech® Hub and She Loves Tech
Artistic performance – STEM from Dance
Keynote Speaker: The F Word – Digital Feminism
Galit Ariel, Founder & Head of Futures, Future Memory Inc.
Securing the Future: Exploring the Role of Innovation in Cybersecurity
As the world becomes increasingly connected, the importance of cybersecurity continues to grow. With new threats emerging every day, it's clear that traditional approaches to cybersecurity are no longer sufficient. In this panel discussion, experts in the field will explore the role of innovation in cybersecurity and how new technologies can be leveraged to better protect our digital assets. From cutting-edge encryption methods to AI-driven threat detection systems, the panelists will discuss the latest trends in cybersecurity innovation and what the future may hold for this critical field. Join us for a thought-provoking discussion on how we can secure the future of our digital world.
Panelists
Judith Wunschik, Chief Cybersecurity Officer, Siemens Energy
James Apathurai, Deputy Assistant Secretary General for Emerging Security Challenges NATO
Daleen Pretorious, Head of Platforms (Cloud) at Absa Bank
Alina Matyukhina, CSO/ Global Head of Cybersecurity at Siemens SI BP
Moderator: Jennifer Schenker, Founder and Editor-in-Chief, The Innovator
Closing Summit
Elisabeth Moreno, President LEIA Partners Leaders, Former French Minister of Gender Equality, Diversity and Equal Opportunities
Pitch Competition Prize Giving
Dr Christyl Johnson, Deputy Director for Science and Technology Investments at NASA
Ayumi Moore Aoki, Founder and CEO Women in Tech® Global