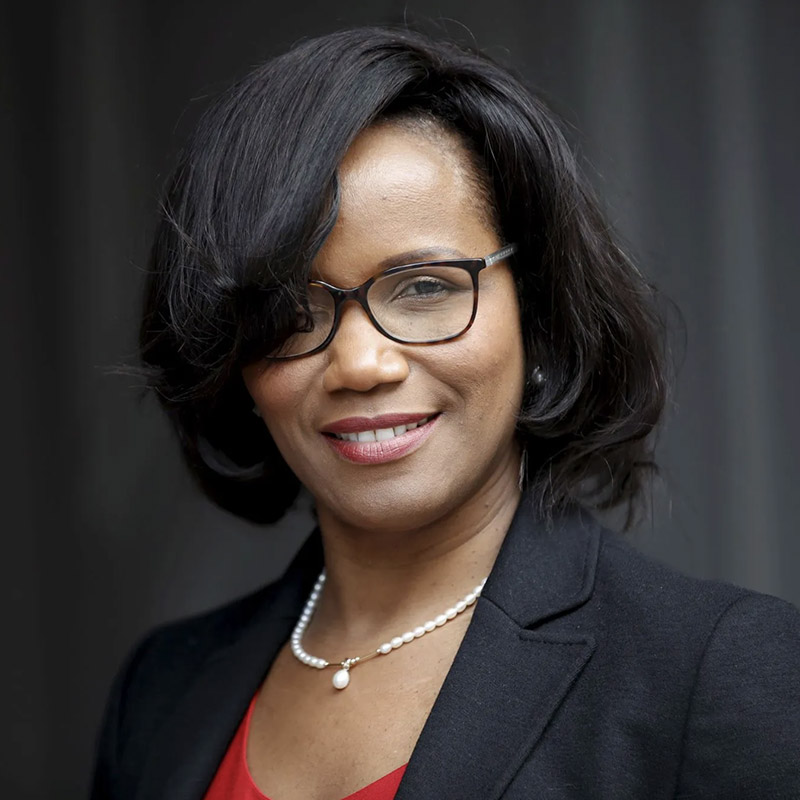 Elisabeth Moreno
Founder and President LEIA, Former French Minister of of Gender Equality, Diversity and Equal opportunities
Elisabeth Moreno
Born in Tarrafal, Cape Verde, Élisabeth Moreno is the former Minister for Gender Equality, Diversity and Equal Opportunities reporting to the Prime Minister. With a Master's degree in Business Law from the Paris-Est Créteil University as well as a double Executive MBA from ESSEC and the Mannheim Business School in Germany, she rounded off her education and professional training at the National School of Magistrates to qualify as judge at the Tribunal de Commerce.
Élisabeth Moreno has spent most of her professional career in business. In 1990, she cofounded a company specialising in thermal rehabilitation that she managed for seven years before making a shift and joining France Télécom to manage the SME-SMI division for the southern region of Paris. In 2000, she joined the Dell group where, for twelve years, she held successive positions until she became commercial director in charge of strategic accounts for Europe, the Middle East and Africa. Following on from this experience, she joined the Lenovo Group in 2012, where she was responsible for key accounts in southern Europe before extending this responsibility to cover the Europe, Middle East and Africa region in 2015. A year later, she was appointed Chairman and CEO of the French subsidiary of the IT group. As a socially-conscious woman, she also invests her time in associations focusing on education, inclusion and professional diversity.
On 6 July 2020, she was appointed by the President of the Republic, Emmanuel Macron, as minister for Gender Equality, Diversity and Equal Opportunities, reporting to the Prime Minister.