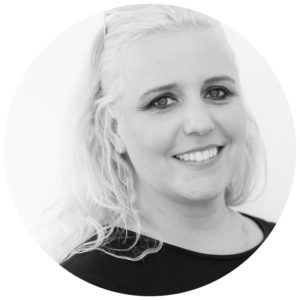 Sarah Porter is CEO and founder of InspiredMinds!, a global tech strategy group across 72 countries with its base in London. Their team of tech strategists, researchers, scientists, and academics was brought together with a congruent goal of uniting emerging tech that improves and benefits the world that we live in. The group specializes in AI for good and AI for medicine, promoting fair, safe, and ethical AI.
Sarah is a first response trauma paramedic at Volunteer 999 since 2008. She is ambassador for the Royal Marsden hospital in London, speaker for the United Nations on Lethal Autonomous Weapons disarmament, and has recently initiated the "Global AI to Cure Cancer" challenge.
Sarah speaks regularly at large scale events on behalf of the Royal Marsden and presents the latest strategies being used via developments in genetics, stem cell research, and how powerful "big data" analysis can identify game-changing new cancer treatment, alongside the best ways of combining new anti-evolution therapies for patients.
Sarah is also a mum of three children under 12, and a determined advocate of single working mothers, helping women to balance work and family in a highly pressurized career environment.
She is also CEO and Founder of Ada-AI, a global non profit power group composed of the most influential scientists and technologists in Artificial Intelligence.
Sarah specializes in ensuring that emerging technology benefits underrepresented sectors of society — particularly women. She is empowering women and girls all over the world to promote AI for good.
Sarah is a global advocate for women's rights and was recently awarded Female Tech Entrepreneur of the Year, following her campaign on behalf of the all-girl Afghan robotics team against the Trump travel ban.
She is cofounder of the SaRoya Institute, a STEAM school in Afghanistan, which educates global tech leaders and reduces racial, wealth, and gender inequality. Ada-AI is currently building the first STEAM (Science, Technology, Engineering, Art, and Math) school for girls in Afghanistan.
Sarah founded the World Summit AI in Amsterdam, the world's only industry organized Tech Summit for the entire Applied AI ecosystem. World Summit AI is underpinned by a global AI community from around the world and is organized by InspiredMinds!
The World Summit AI community is the fastest growing AI network in the world and attracts over 68 countries and 3000–7000 attendees per annum.
Sarah Porter has launched 21 b2b and b2c technology products in 11 countries since 1996 and has a renowned reputation for taking ideas from concept to market with subsequent significant growth globally.
Sarah started her career as a freelance journalist and editor as health and features writer for Daily Express and BBC Radio. She continued her career as Sales Manager, Management Consultant, Managing Partner to Managing Director, and board member before she decided for a more benevolent approach with her recent accomplishments.
Her core experience now lies in Emerging tech / Medtech /existentialism/ immortality and humanitarian first response.