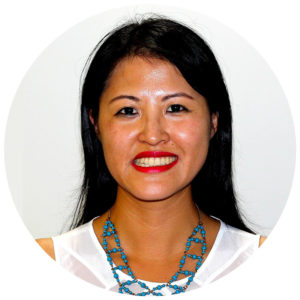 Lucy Lin is a leader in global innovation, AI, data and blockchain marketing.
She works in partnership with innovative organisations and founders to deliver marketing strategy, implementation and the education of disruptive solutions to global audiences. She is passionate about innovation and emerging technologies and is invited to speak and writes regularly about these topics. Possessing an entrepreneurial mindset, she founded an award-winning mobile app and a global marketing consultancy (Forestlyn).
Prior to Forestlyn, Lucy has over 15 years working experience in corporations (American Express, Qantas Airways, HERE Technologies, Linklaters Law), medium-size businesses and start-ups. Lucy is a global citizen and deeply understands the international audience and landscape having worked in Australia, Canada, Japan, Taiwan, and the UK.
An advocate for education, she holds a Master of Commerce (majoring in Marketing and Strategic Management), a Communications undergraduate degree and is currently the President of the University of Sydney Business School Alumni Network.
Her goal is to bring more women into technology, and especially emerging technologies, where it is sorely lacking more female representation.
For more information: www.forestlyn.com