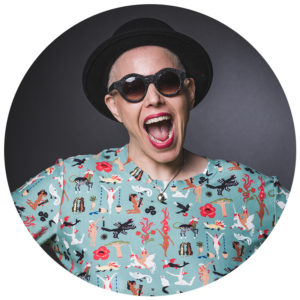 Galit Ariel is passionate about a future that will integrate technology into our everyday lives, but not control it. As the author of 'Augmenting Alice – The Future of Identity, Experience and Reality' she is considered a thought leader in augmented reality, exploring the wild and imaginative side of immersive technologies, as well as their impact on our culture, behaviors, economy, politics and ethics.
Galit is a highly sought-after international speaker and mentor, delivering notable talks, workshops and seminars that explore the role and future of immersive and emerging tech.
She has been a member of several think tanks and mindshare groups, such as 'The Copenhagen150' the think tank that generated the Copenhagen Letter and the Copenhagen Catalog – 150 principles for a new direction in tech. Galit has delivered keynotes and workshops at global conferences and organizations such as TED, SXSW, BELL Labs, EU Data Economy Conference, Slush, FITC, nextM, FifteenSeonds, Data Natives, VRAR Association Global summit and PauseFest among many others.