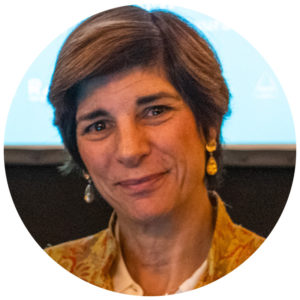 Florence Mangin is the French Ambassador to Portugal.
She was appointed High Equality Officer of the Ministry of Europe and Foreign Affairs in 2017, and Director of Continental Europe at the Ministry of Europe and Foreign Affairs since 2015, Florence MANGIN is a diplomat with 30 years of experience. She started on economic and political issues in Southern and Western Africa, followed by 20 years dedicated to European issues, both institutional and political as well as economic and social.
She was ambassador to the UN in Vienna in charge of cooperation in the field of security and the economy in 2009. Seconded to the Caisse des Dépôts to promote investment policies in Europe and internationally, particularly in Africa and China in 2013-2014, she was then Ambassador, Coordinator for Cybersecurity and Public Data at the Ministry of Foreign Affairs.