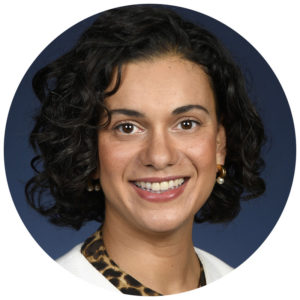 Ms Rochecouste is a career officer with the Department of Foreign Affairs and Trade, and was most recently Director, Levant and Iran Section. She has previously served overseas as Counsellor, Australian Embassy, Paris; Deputy Head of Mission, Australian Embassy, Baghdad; Second Secretary, Australian Embassy, Kabul; and Second Secretary, Australian Embassy, Buenos Aires.
In Canberra, Ms Rochecouste has served as Director, Regional Engagement Section; and Portfolio Budget Coordinator, External Budget Section.
Ms Rochecouste holds a Master in Public Administration from Harvard Kennedy School; Bachelor of Business from Monash University; and Bachelor of Arts from the University of Melbourne.